Letter from the Executive Director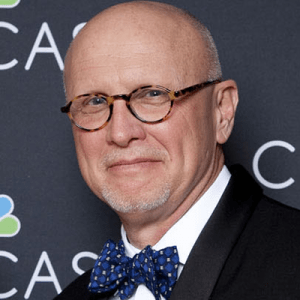 More than 35 years ago, I was the road manager for a small bus and truck tour for the North Carolina Shakespeare Festival. We did a lot of one-night stands where we would roll in at 8 am, put up a set, focus some lights, and do a show 12 hours later. Then we would pack the truck and repeat. Sometimes this meant driving several hours that night or several hours the next morning for the next stop. It was a job for youth, stupid youth, which I could still claim in those days.
One day we were playing Spirit Square in Charlotte and one of the actors was asked during a talkback how long it took to put up the set. She turned to one of the crew and said, "we got here at 5:30 pm, when did you guys get here?"
I am loath to use the metaphor of the duck paddling away beneath the surface because it's a cliche. Still the premise is true. Sometimes even those on the inside, like the actress above, aren't aware of all the furious activity it takes to create the magic of a performance.
In that same vein, right now it seems like nothing is going on at the Community Arts Center. The doors are locked; the lobby is dark. Except for changes to the marquee, there is no evidence of life. All our furious leg work is taking place without an audience.
But please know, we're not just sitting back and eating bon-bons around here. There is this new website for instance. We've also replaced the stage floor and there have been major repairs to the stage rigging. The front curtain, the main rag, has been replaced. Someday, when you can darken our doors again, it will be easier to buy your ticket; the front curtain will be a fresh new PCT blue and the stage floor will look all shiny and new. Of course, you probably won't notice any of that. You'll be so glad to buy a ticket and just sit in a theatre, all other thoughts will fall away. Ours will too.
– Chuck Still, Executive Director