Over the last four decades, Béla Fleck has made a point of boldly going where no banjo player has gone before, a musical journey that has earned him 15 Grammys in nine different fields, including Country, Pop, Jazz, Instrumental, Classical and World Music. But his roots are in bluegrass, and that's where he returns with his first bluegrass tour in 24 years, My Bluegrass Heart.
My Bluegrass Heart is the third chapter of a trilogy which began with the 1988 album, Drive, and continued in 1991 with The Bluegrass Sessions. Fleck's band will spotlight a multi-generational gamut of the best of bluegrass players, all sporting a myriad of Grammy Awards and nominations, as well as gigantic piles of IBMA awards for their instruments: fiddler Stuart Duncan, mandolinist Sierra Hull, multi-instrumentalist Justin Moses, bassist/multi-instrumentalist Mark Schatz, and Bryan Sutton on guitar.
"I'm so looking forward to taking this band out on tour. For folks that know bluegrass, these folks need no introduction, as they've been making a ton of noise in that world for some time.
I have almost always played and recorded my bluegrass projects with the folks from my own age and peer group — Sam Bush, Jerry Douglas, Stuart Duncan, David Grisman, Tony Rice, Mark O'Connor, etc. But for this new album, I wanted to open up to the fresh and powerfully evolved musicians who have come along since us, and partly because of us! This tour will feature some of these players.
I first got to know Sierra Hull when she asked me to produce her album, Weighted Mind. She is a shockingly good player, with more than enough ability to play my admittedly angular and sometimes complex form of bluegrass. So I'm thrilled to finally be able to do some live playing with her and take it to the moon!
Stuart Duncan and I go way back. I prided myself on being to him what Jerry Douglas had been to me – encouraging him to move to Nashville to play with Nashville Bluegrass Band. Somehow Stuart has managed to elevate bluegrass fiddling dramatically in earthy and unexpected ways.
My pal Bryan Sutton, a stunner of a flat picker and one of the bright lights of the bluegrass guitar continuum has been my cohort in the Telluride House Band as well as an acoustic trio that I toured with some years back with Casey Driessen. But playing on this new album he impressed me over and again with his flexibility and raw ability.
Bassist Mark Schatz and I started playing together way back in 77', in a Boston Bluegrass band unfortunately named Tasty Licks! We moved together to Lexington, KY in 79' to start Spectrum. In 81' I joined New Grass Revival, and he went on to play with Tony Rice, Tim O'Brien, and Nickel Creek among many others. I'm thrilled to be reunited with my old, right-hand man, Mark!
I was stumped for a while as to what to do about the double fiddle and dobro parts on the recording, until I realized there was one guy who could do both — and a whole lot more. Justin Moses is a great mandolinist, banjoist, and a great singer to boot. He's gonna be our wild card. He will be grabbing the fiddle to double fiddle with Stuart, switching to dobro, then jumping to banjo for a double banjo number, and mandolin for the double mando track from the album. So I'm amazed I could get all that in one very talented guy.
As you can imagine, I'm very excited to play with these guys. We've all been locked up for so long and we're dying to get out there and play some music!"
— Béla Fleck
ALL TICKET SALES ARE FINAL. Unless a performance is canceled or rescheduled by the Community Arts Center or the performer, there are no refunds or exchanges. In case of inclement weather, should the performance occur, there are no refunds or exchanges. Should you be unable to use your tickets for any show, you may wish to consider donating them back to the Community Arts Center at least 24 hours before a performance as a tax-deductible gift.
COVID-19 NOTE: At the performers' request, masking is REQUIRED for this performance. In addition, temperature checks will be performed at the door, and guests with a temperature exceeding 100 F will not be admitted. 
CAPITOL LOUNGE PRE-SHOW (6:30 PM) [EXCLUSIVE EXTRA FOR Béla Fleck TICKETS HOLDERS. YOU MUST HAVE A TICKET FOR Béla Fleck FOR ADMISSION TO THE CAPITOL LOUNGE.]
Featuring: Interrobang: An Experiment
Learn more: https://interrobang.band/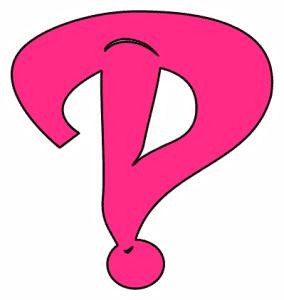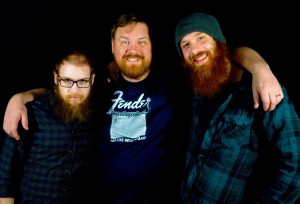 Sponsors
Show Sponsor