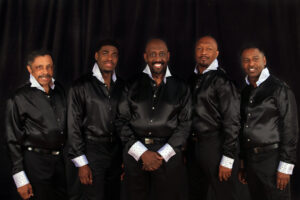 The Temptations, often referred to as "American Music Royalty," are world-renowned superstars of entertainment, revered for their phenomenal catalog of music and prolific career.
Named the "#1 R&B/Hip Hop Artists of All Time" and one of the "125 Greatest of All Time Artists" by Billboard magazine, as well as one of the "100 Greatest Artists of All Time" by Rolling Stone Magazine, the group is truly a beloved national treasure.
The Temptations' heritage, influence, and contributions to, not only American culture and African American communities but also to the global music landscape are monumental. The influence that the Temptations have had on mainstream and global artists is undeniable.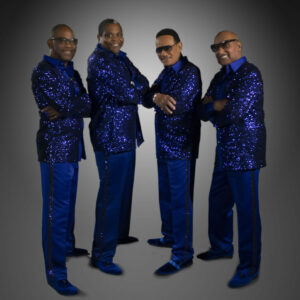 The Four Tops quartet, originally called the Four Aims, made their first single for Chess in 1956, and spent seven years on the road and in nightclubs, singing pop, blues, Broadway, but mostly jazz—four-part harmony jazz.
Their first Motown hit, "Baby I Need Your Loving" in 1964, made them stars and their sixties track record on the label is indispensable to any retrospective of the decade. Their songs, soulful and bittersweet, were across-the-board successes. "I Can't Help Myself (Sugar Pie, Honey Bunch)," a no. 1 R&B and Pop smash in 1965, is one of Motown's longest-running chart toppers; it was quickly followed by a longtime favorite, "It's The Same Old Song" (no. 2 R&B/no. 5 pop).
BAG POLICY effective July 1, 2023 we have updated our bag policy across all events. Small clutch purses & wallets (6.5″ x 4.5" x 1"), clear totes, or (1) one-gallon, zip-close style plastic bag may be carried into the venue. All other bags are prohibited. For more details please visit our FAQs page.
ALL TICKET SALES ARE FINAL. Unless a performance is canceled or rescheduled by the Community Arts Center or the performer, there are no refunds or exchanges. In case of inclement weather, should the performance occur, there are no refunds or exchanges. Should you be unable to use your tickets for any show, you may wish to consider donating them back to the Community Arts Center at least 24 hours before a performance as a tax-deductible gift. Ticket orders may be canceled if, at our sole discretion, it is suspected that tickets are being purchased by resellers. For guaranteed lowest prices, always purchase with confidence directly from caclive.com or the CAC Box Office.
Calendar for The Temptations and The Four Tops
Sponsors
Performance Series Sponsor
Show Sponsors