Guide To Applying Promo Codes
To begin: FOLLOW THE LINK : https://caclive.my.salesforce-sites.com/ticket/#/instances/a0F5w00000ZUJY8EAP
You should see the following: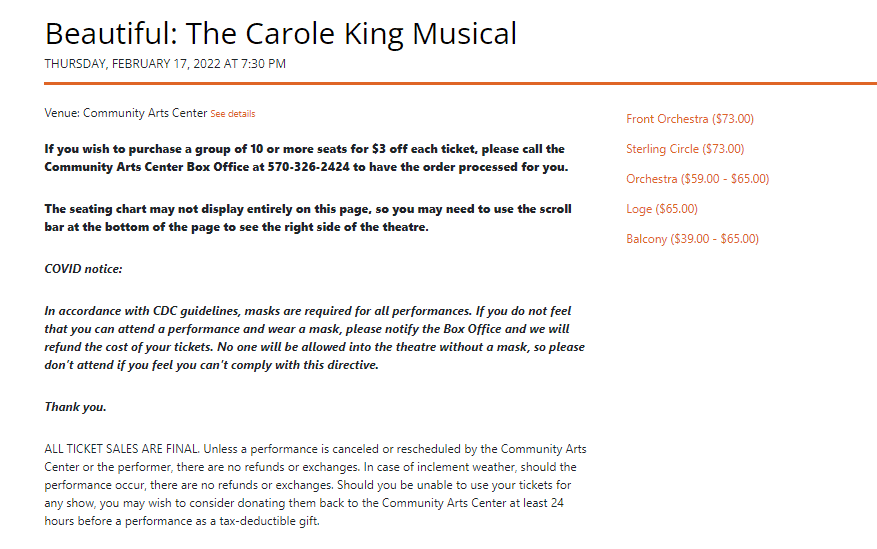 Here you will have the option to select seats available for the promotion.
Select Orchestra to view available seats. Scroll down.
Any seat indicated with an orange dot is available for purchase using this promo.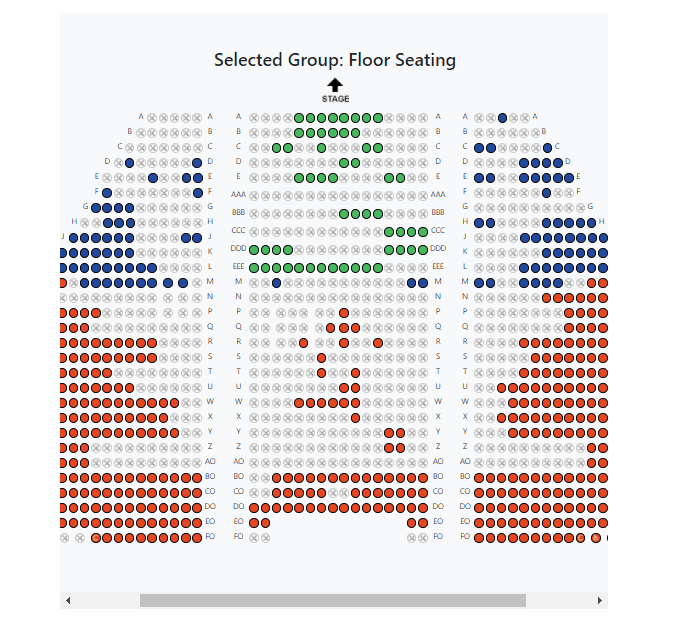 Make your seat selection and scroll back to the top of the page.
You should see this screen with your selected seats on the right at the pre-promo price.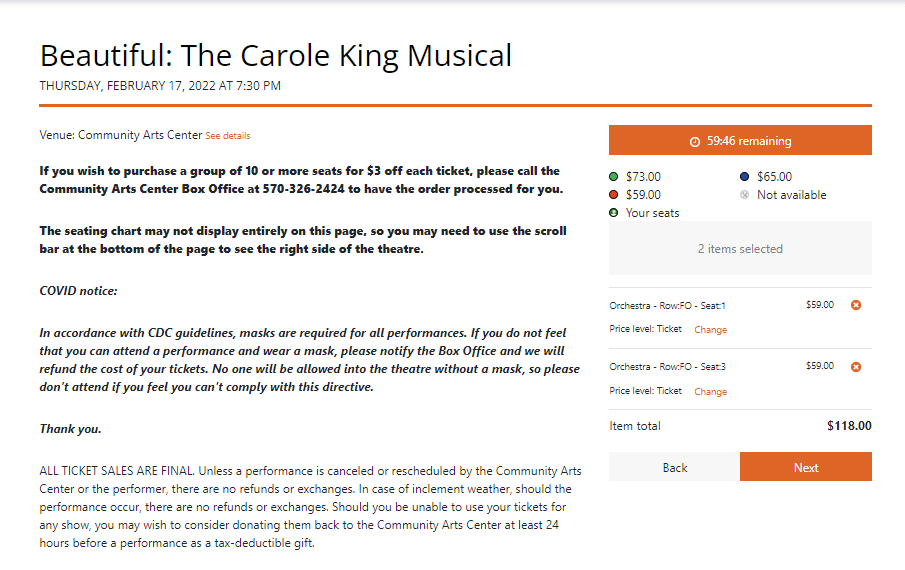 Below each of your seats you will see the CHANGE option. Select the word CHANGE and use the drop down menu to switch it from TICKET to SPECIAL. You will need to repeat this for each ticket.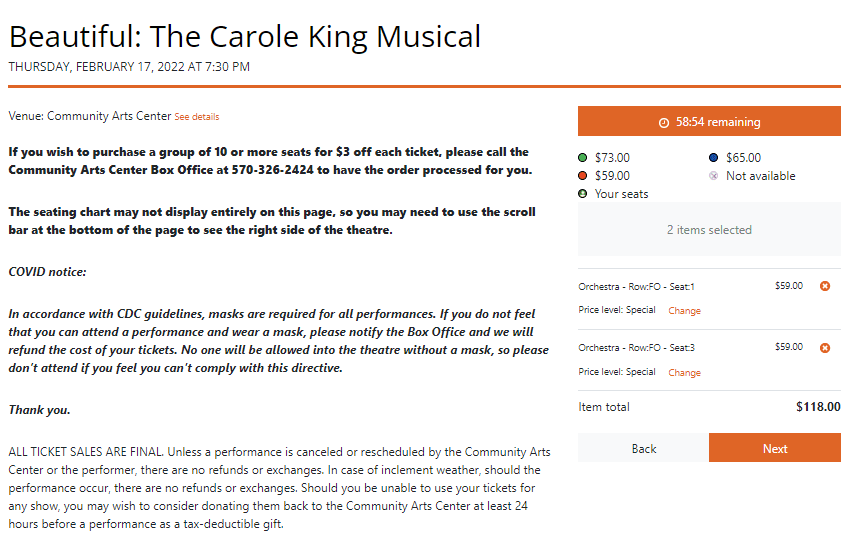 You should see the change reflected as PRICE LEVEL: SPECIAL [Pictured Above]
SELECT NEXT
The price will still remain the same (don't worry the promo is on it's way)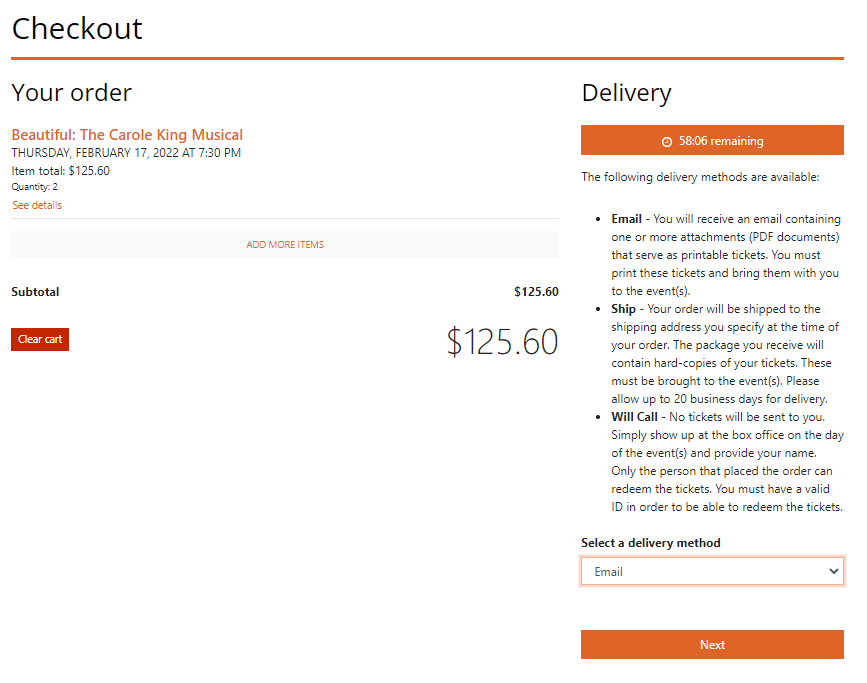 Confirm your quantity or add more items.
Select your delivery method from the drop down menu in the lower right.
SELECT NEXT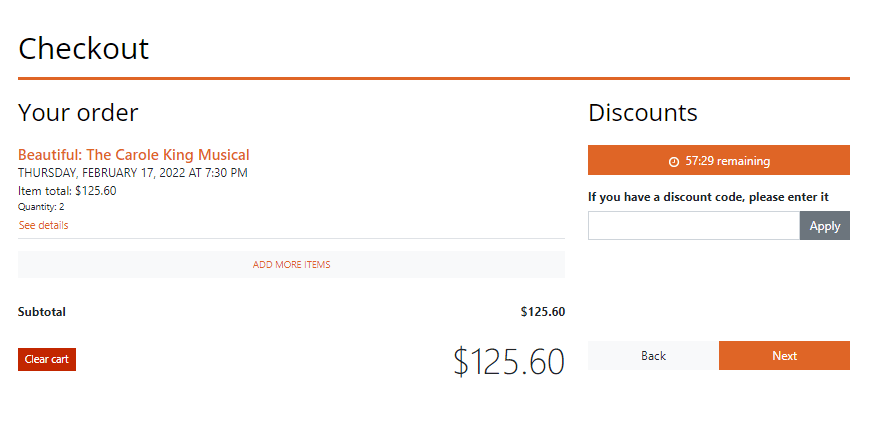 You will now see your order total, but OH NO! It's still regular price! Don't worry. From here you will need to enter the promo code BIRTHDAY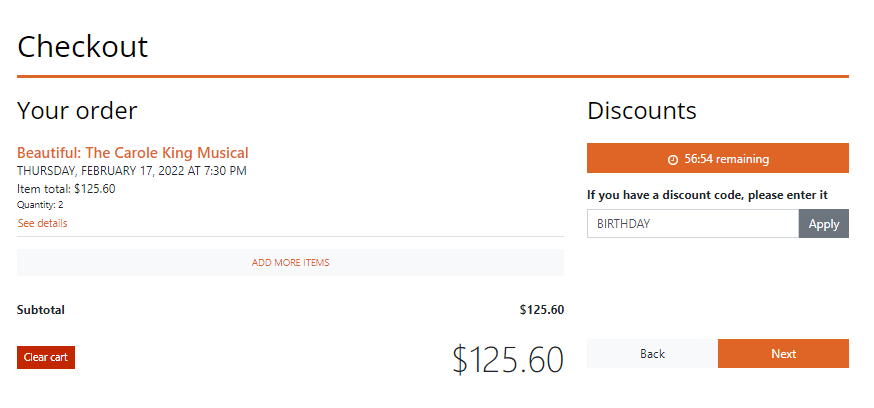 MAKE SURE YOU SELECT APPLY!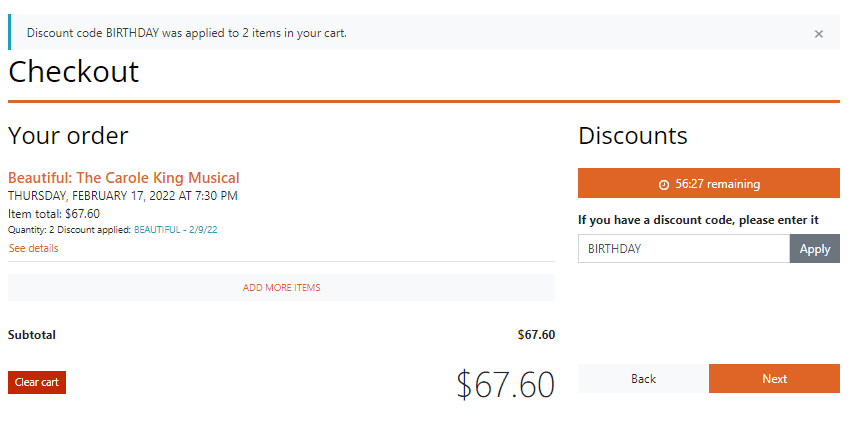 That price looks better.
SELECT NEXT
YOU'RE ALMOST DONE.
Just fill out your payment information and get ready to enjoy the  show!